UK to Avignon and Cap de Corse Sep 2019
UK to Avignon and Cap de Corse; September 2019
Whilst it may seem unadventurous for us to be visiting Corsica again, it is a beautiful island, it has all the benefits of being a French territory (generally friendly and affordable), and it is within easy reach. We like it and we think that you probably will too!
Having visited the south-west of the Corsica twice before, this time our destination was in the north-east: Cap de Corse.
En-route, we decided to stop off in Avignon. I had never visited and Jennie's memories were from childhood so, with the echo of 'sur le pont d'Avignon' in our ears we set about finding places to stay and planning the trip.
To break up the flight into easy bites, we passed immigration controls at Troyes, LFQB. Yes, you have to send a form to [email protected] before 16:00 UTC the day before (or 16:00 UTC on Friday for flights arriving Saturday / Sunday / Monday) but it is en-route for us, the folk there are welcoming, fuel is self-service and the food is good.
Landing fee at Troyes, LFQB: €10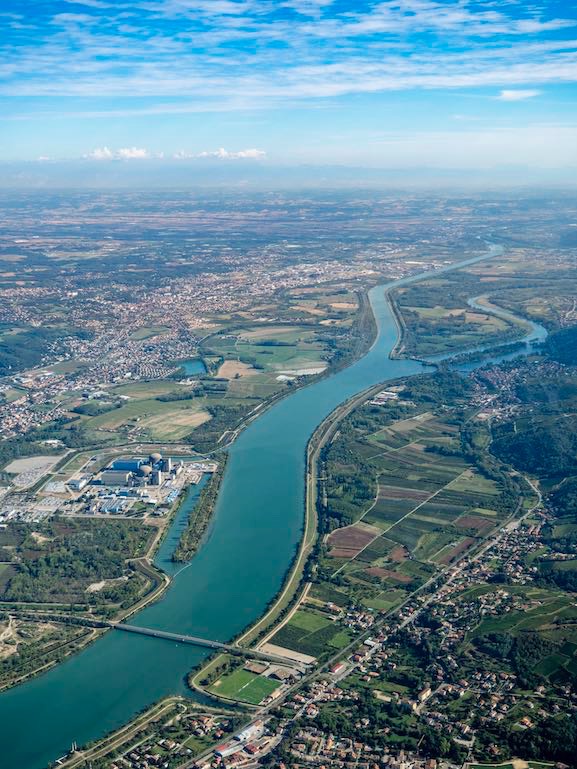 Rhone valley at Rousillon; 45°25'33"N, 004°43'44"E
On to Avignon after lunch. As usual in France, there was not so much to do in terms of flight planning as you might think: you take off, you talk to the LARS controllers who pass you from one to the other, you land. Yes, there are the military corridors, restricted areas (a bewildering array of them around the north Mediterranean coast that you may or may not be able to fly over the top of), and chunks of Class C and Class D to deal with but, in practice, these are more conceptual problems than real issues because low-level military corridor activity is notamed and the French controllers are invariably accommodating in helping you through the rest. Have a good look at the map first, however, so you know what's coming!
For those who are unfamiliar, Avignon is a walled city with history and architecture going back to Roman times, although now expanded well beyond its original boundaries. The best place to stay is within the old walled town, as you are then in the heart of the place; we found Hôtel de l'Horloge, which is adjacent to the Place des Papes and ideal to explore the rich history of the town.
Avignon is very relaxed. Forget le petit dejeuner, the thing to go for is brunch and the Place des Papes is the place to find it. For le dîner there are many excellent restaurants mentioned in the Michelin Guide or just pitch up in the Place de l'Horoge for bistro cooking.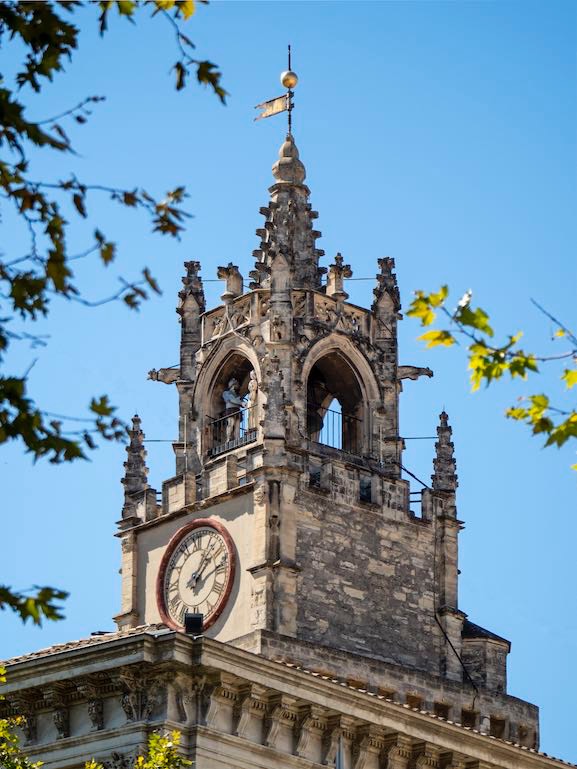 The clock tower at Avignon; built in 1756-1757
When you visit the Palais de Papes, hiring the audio guide will give you a much better insight into the history than just wandering around and reading the captions.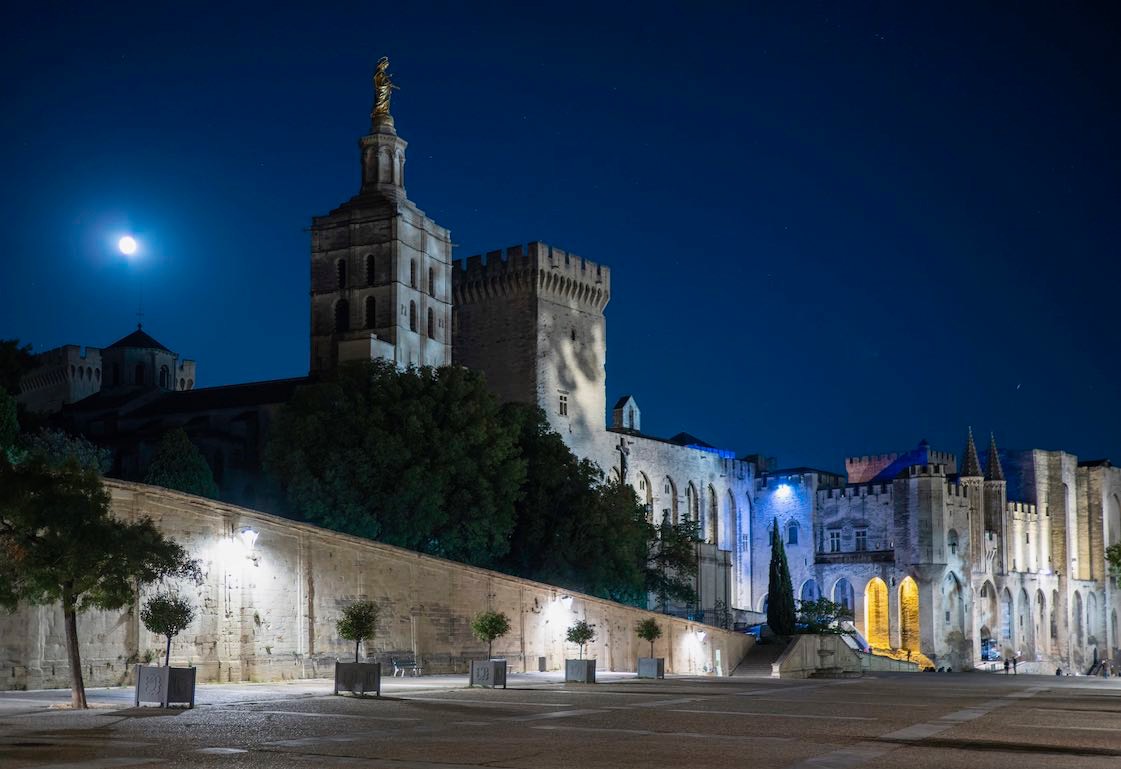 The Palais de Papes at night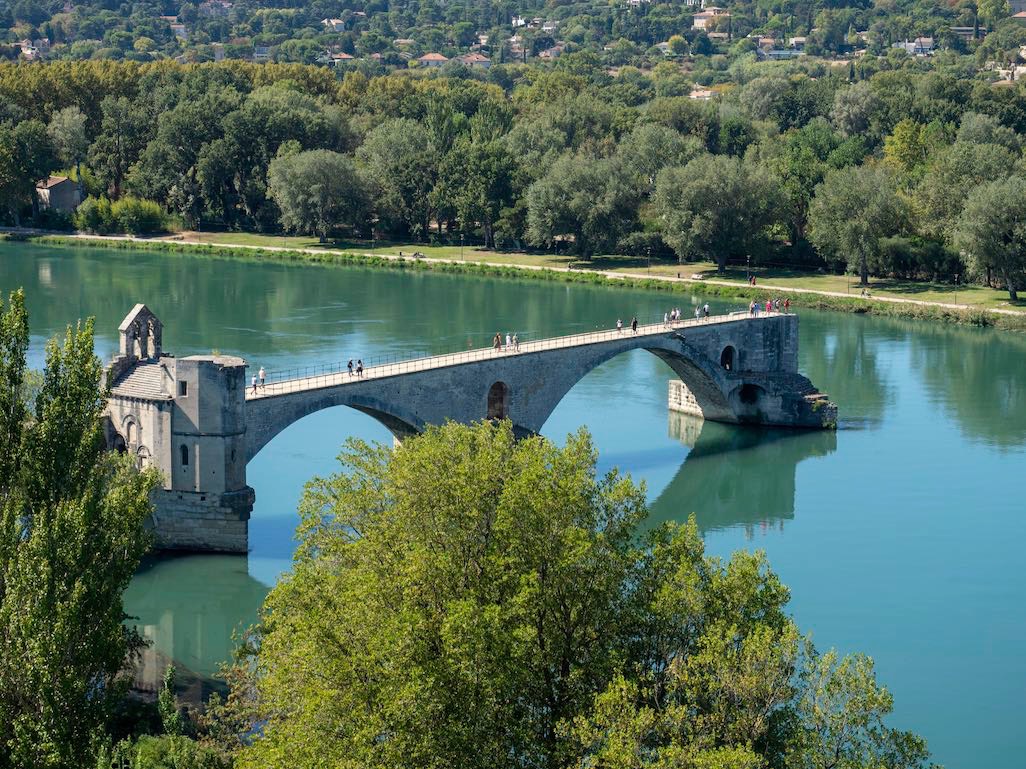 The old bridge at Avignon
Avignon costs:
• Landing: €19·00;
• Over-night parking: €9·50 per night;
• Jet A-1: €1·59 per litre.
There are two eateries in Avignon airport: one small one in the terminal and an italian restaurant overlooking the runway. We tried the latter before flying out and it was very good.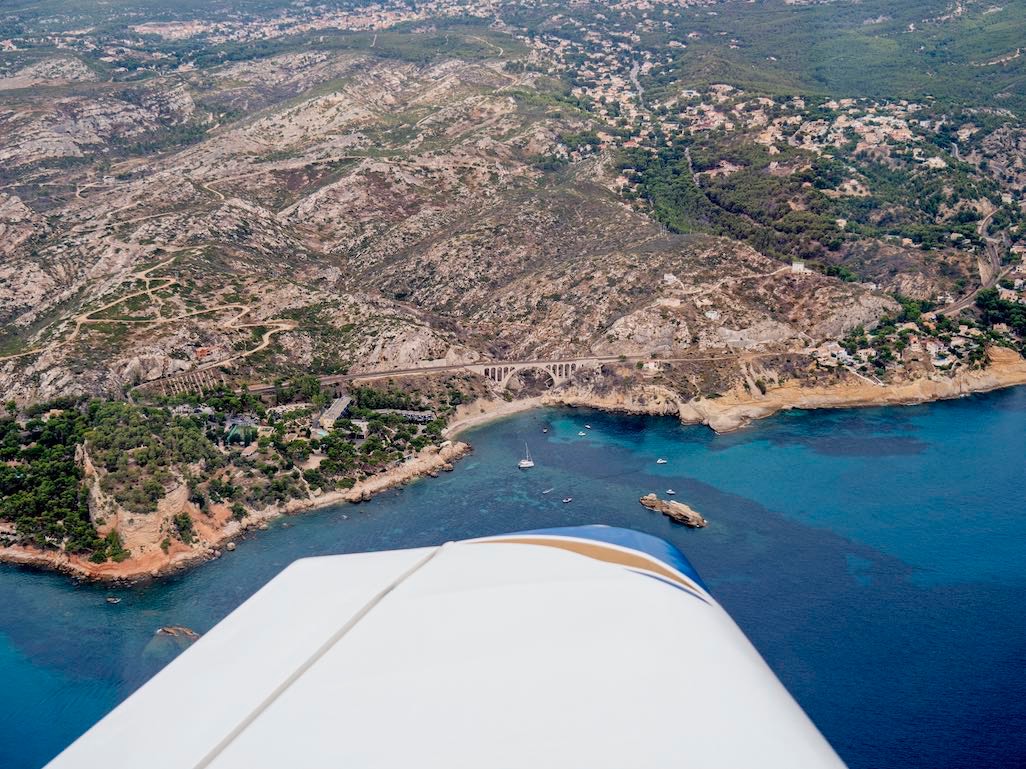 West of Marseille
On to Bastia, LFKB, and you do need to give SATAB advance notice of your parking requirements ([email protected]). We thought that we had done so about six weeks in advance but somehow the message had not got through. Fortunately, we checked the day before arrival having seen a NOTAM saying that parking was limited, and SATAB allocated us a place. In the event, I think that were only two other aircraft on the apron!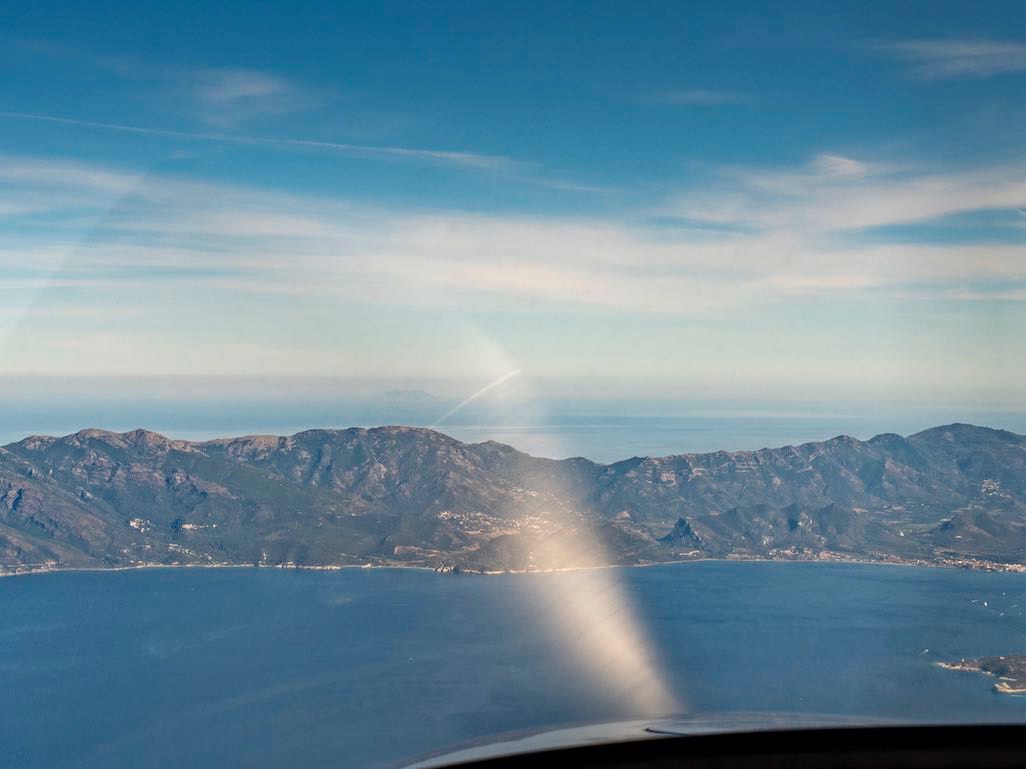 Approaching NW, Elba on the horizon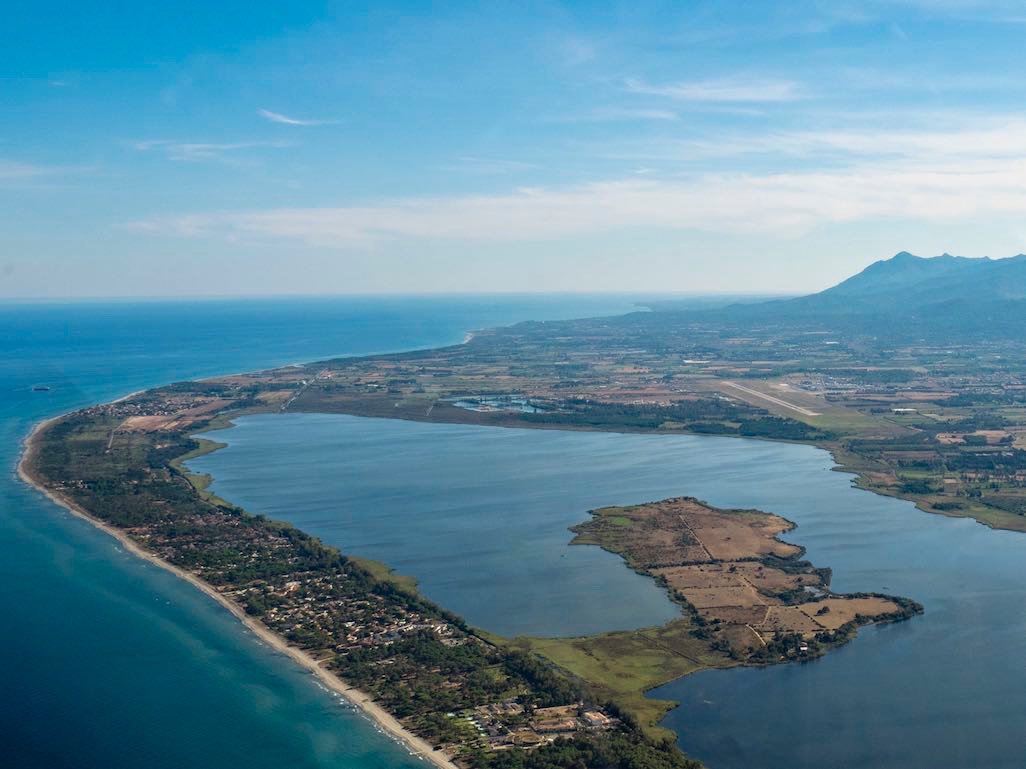 Approaching the downwind for LFKB 34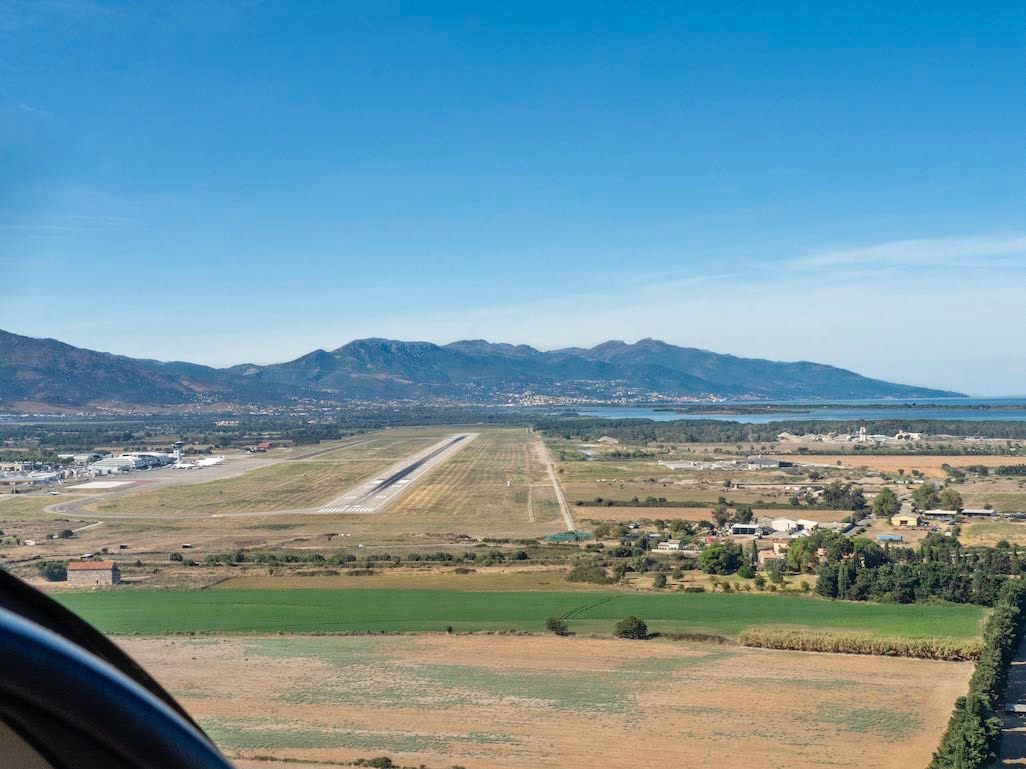 Turning final to 34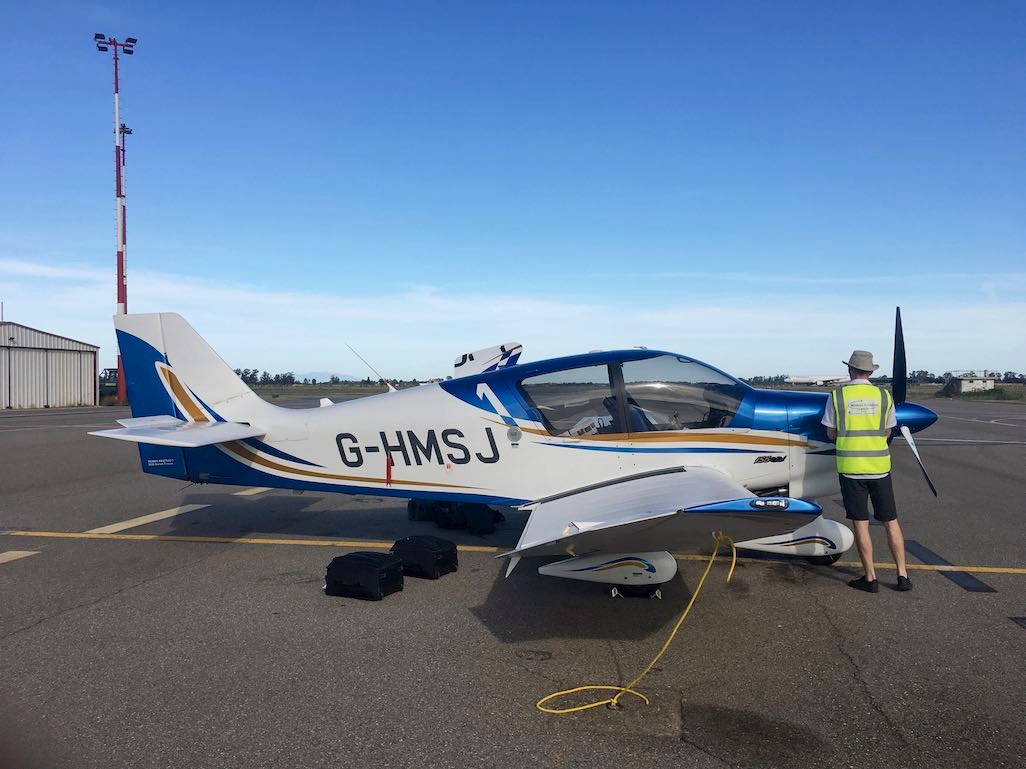 Parked on the GA apron, LFKB
Typical of French mixed commercial / GA airports, the controller slotted us in seamlessly with a steady stream of commercial jets from here and there. The tie-down rings were well rusted but we got our cords through them, strolled around to the GA terminal (an up-market hut at the edge of the GA parking area), walked over to the car-hire terminal a couple of hundred metres away and we were off to our destination in Erbalunga.
Bastia itself does have an old town, but the area around it is very commercialised so, when visiting Cap de Corse you may prefer to migrate to one of the villages to the north.
Erbalunga is a tiny port about 45 minutes drive from Bastia-Poretta airport. It has an excellent hotel, a small, friendly and professional SCUBA centre, restaurants ranging from simple bistros to one that is Michelin recommended, and deservedly so, and access to hill walks. You can take a taxi from Bastia but, to explore the region well, you really do need a car.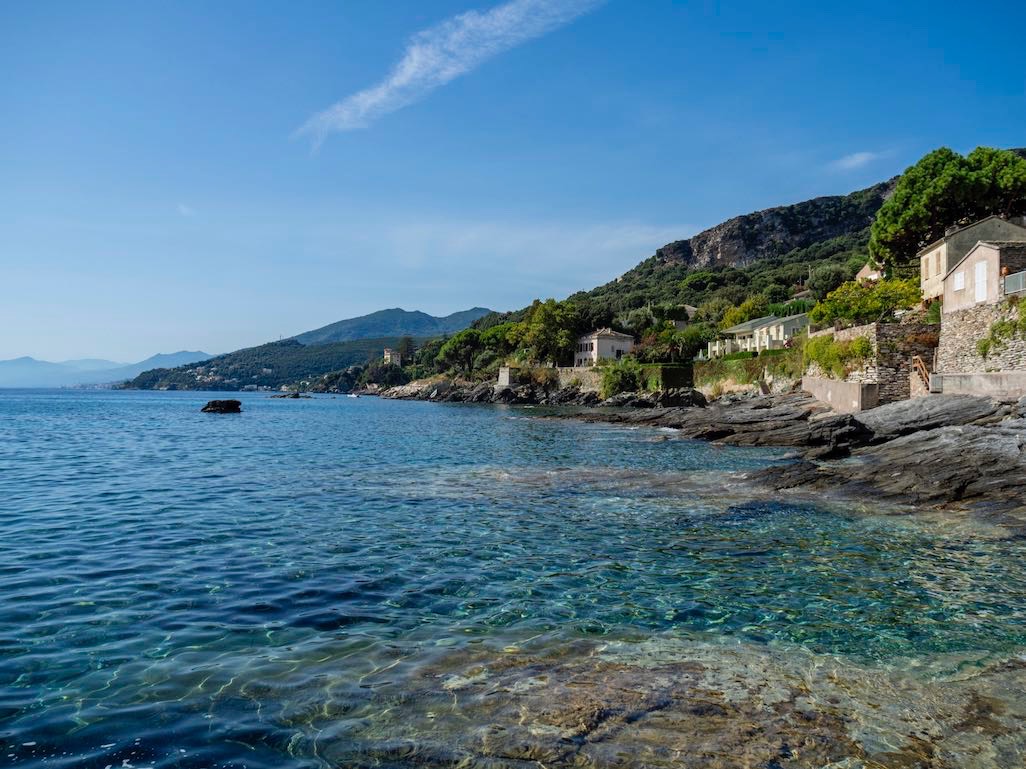 The coast at Erbalunga
We spent a great week there, diving, hiking, exploring the coastal and hill villages, and enjoying the cuisine.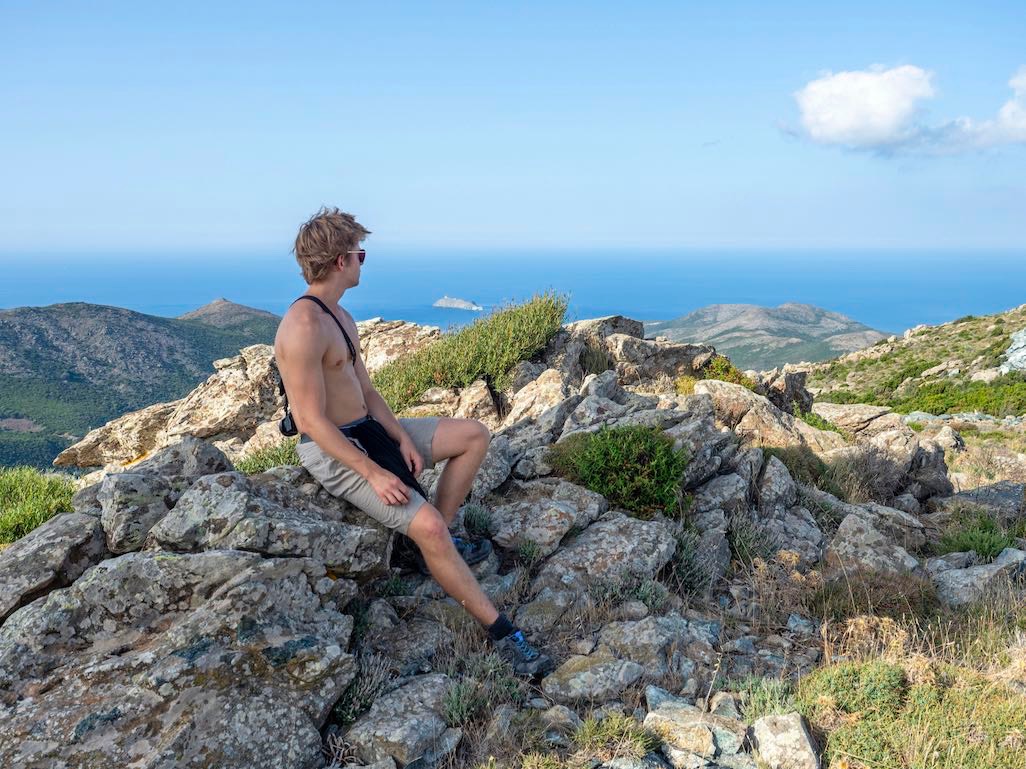 Max looking north over Cap de Corse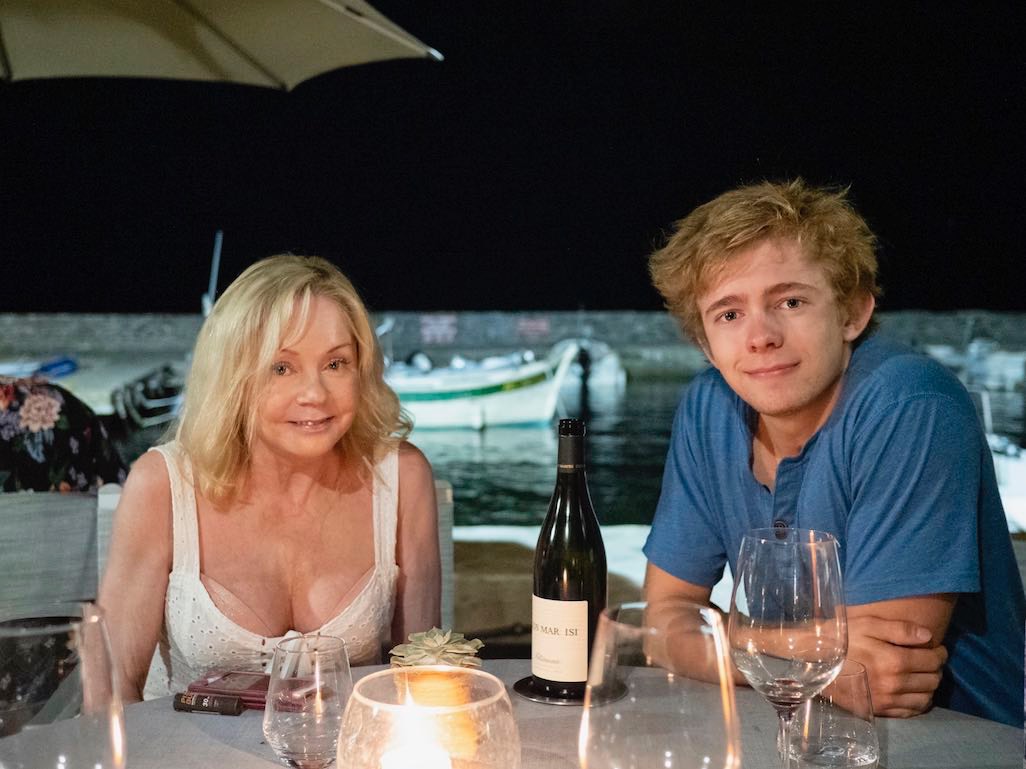 Jennie & Max at the Pirate Restaurant overlooking the port at Erabalunga
Costs at Bastia-Poretta:
• Jet A-1: €1·40 per litre
• Landing and parking: €0. We are sure that there should have been a charge that we endeavoured to pay but we were waived away with a smile.
The return journey took us from Bastia-Poretta, squeezing under the overcast at NW to head for Avignon for lunch. With rain and strong winds developing at Avignon, however, and with thunderstorms moving north to our left, we elected to divert to our first alternate of Lyon Bron. Although we were late for lunch, the lady at the desk called through to the restaurant and asked them to accommodate us, which they did.
Lyon Bron landing and short-stay fee: €19·49.
On to Dijon Darois, LFGI: no PPR, free landing, free parking, self-service fuel. Call a taxi and enjoy Dijon!
Business completed, it was back to Elstree via Troyes.
Another 1,500 nm of pretty much hassle-free travel in our Robin—our own schedule, no check-ins, no fluid or luggage restrictions. Travel as it should be.